INLAND EMPIRE REGION
Community Economic Resilience Fund – CERF
You are Invited! Join Us for the Inland Empire CERF Regional Planning Meetings
What you need to know about CERF
Inland Empire CERF Planning Meetings
Take part in bi-weekly Inland Empire Regional CERF Planning Meeting
All sessions use the same Zoom meeting registration and link
Inland Empire CERF Listening Session Archive
Additional resources regarding CERF can be found at calcerf.org.
CERF was created to promote a sustainable and equitable recovery from the economic distress of COVID-19 by supporting new plans and strategies to diversify local economies and develop sustainable industries that create high-quality, broadly accessible jobs for all Californians. Specifically, the Community Economic Resilience Fund Program (CERF) would support communities and regional groups in producing regional roadmaps for economic recovery and transition that prioritize the creation of accessible, high-quality jobs in sustainable industries. On September 23, 2021, Governor Gavin Newsom signed SB 162, which established the $600 million CERF. The CERF is funded by the American Rescue Plan Act (ARPA).
IEGO is hosting a series of conversations to help the region prepare for CERF. Draft guidelines are current available with final guidelines anticipated soon. Please also review IEGO's Comment Letter submitted to help make CERF work for the Inland Empire. Click on the link below to learn more about CERF and the Inland Empire.
Additional CERF information is available on the Governor's Office of Planning and Research (OPR).
INLAND EMPIRE REOSURCES
INLAND EMPIRE REGION
K-16 Education Collaborative
Inland Empire Community Foundation (IECF), Growing Inland Achievement (GIA), Inland Economic Growth and Opportunity (IEGO), and numerous other regional stakeholders are meeting regularly and preparing to submit a unified application for the Regional K-16 Education Collaboratives Grant Program (part of the 2021 Budget Act).
Only one application from the Inland Empire region will receive grant funding. Therefore, it is imperative that individuals, organizations, and existing educational collaboratives, partnerships, and consortiums throughout the Inland Empire region, join arms to apply as a united K-16 collaborative that will improve pathways from high school to postsecondary and into the workforce across the bi-county region. Please join the discussions every Friday at 9:00 a.m.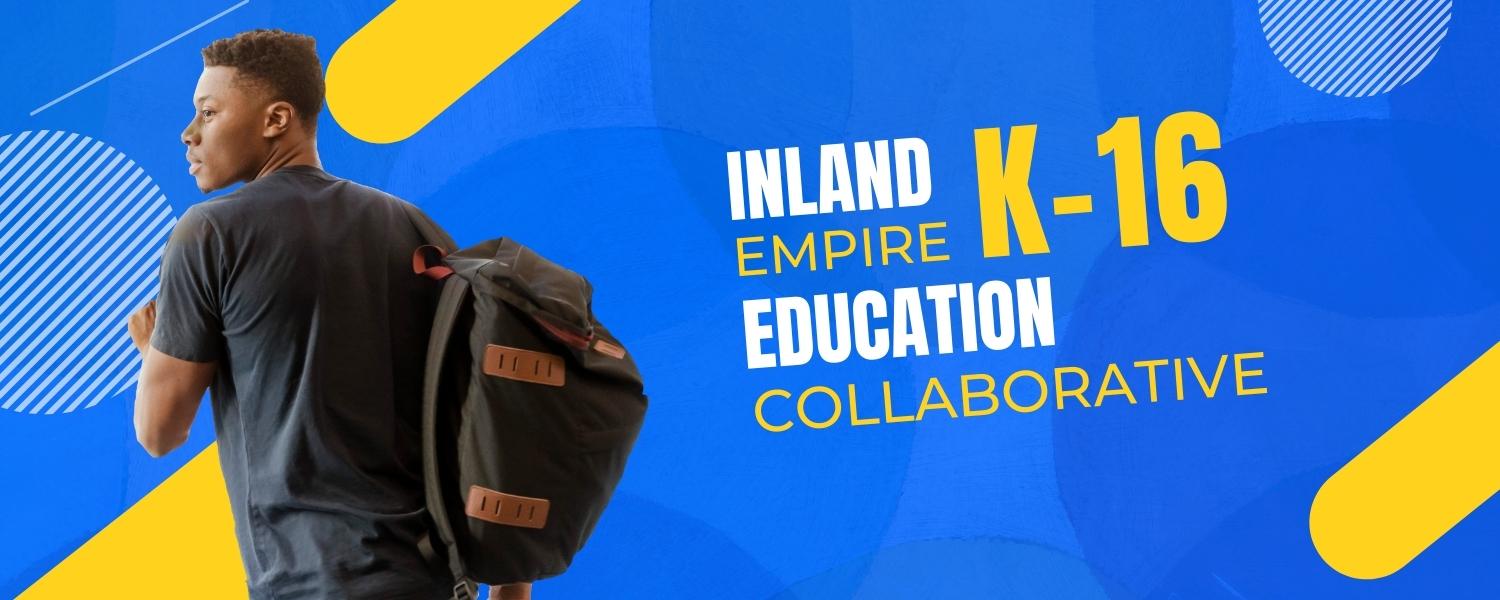 GIA's Anticipated Role in the Project
What is Known Today
Visit the Official Grant Program Website
Take part in weekly Inland Empire Regional K-16 Education Collaborative meetings:
Apr. 8, 2022 – 9:00 a.m. (PT) – Meeting Agenda
Apr. 15, 2022 – 9:00 a.m. (PT)
Apr. 22, 2022 – 9:00 a.m. (PT)
Apr. 29, 2022 – 9:00 a.m. (PT)
May 6, 2022 – 9:00 a.m. (PT)
May 13, 2022 – 9:00 a.m. (PT)
May 20, 2022 – 9:00 a.m. (PT)
May 27, 2022 – 9:00 a.m. (PT)
All sessions use the same Zoom meeting registration and link
Learn more by visiting Growing Inland Achievement (GIA)'s website located at https://inlandempiregia.org/k-16-education-collaborative/
It takes a REGION!